Option 4: Chota Sona Mosque
One of the most graceful monuments of the Sultanate period is the Chhota Sona Masjid or Sona Mosque at Gaur in Chapainawabganj Built by one Wali Muhammad during the reign of Sultan Alauddin Husain Shah (1493–1519). Originally it was roofed over with 15 gold-gilded domes including the 3 Chauchala domes in the middle row, from which it derives its curious name. By the side of this mosque great martyr Birsrestha Captain Mohiuddin Jahangir laid in peace.
Option 5: Varendra Research Museum
Varendra Museum is a museum, research center and popular visitor attraction located at the heart of Rajshahi town and maintained by Rajshahi University in Bangladesh. It is considered the oldest museum in Bangladesh. Varendra museum was the first museum to be established in East Bengal in 1910. The museum started out as the collection for Varendra Anushandan Samiti or Varendra Investigation Society got its current name in 1919. The Rajahs of Rajshahi and Natore, notably prince Sharat Kumar Ray, donated their personal collections to Varendra Museum. Varendra refers to an ancient janapada roughly corresponding to modern northern Bangladesh.
Apart from the above options Rajshahi is decorated with historical and famous places of Ramshagor Dighi, Shopnopuri, Pakshi Harding Bridge, Natore Rajbari, Sericulture, Park, Zoo,Paharpur Buddhist Monastery, Temple complex, etc are not possible to present in a single page.
---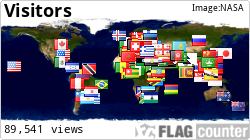 ---
Conference Scope
Aerodynamics
Applied Mechanics
Alternative and /or Bio-fuel Technologies
Automation, Mechatronics and Robotics
Automobile Engineering
Applied Materials Engineering
Agricultural Engineering
Bio-Medical and Tissue Engineering
Clean and Renewable Energy Technologies
CAD/CAM/CIM
CFD
Control Engineering
Composite and Smart Materials
Engineering Economics and Management
Energy Conversion and Management
Environmental Engineering
Fluid Mechanics and Machinery
Fatigue and Fracture
Glass and Ceramics Engineering
Heat and Mass Transfer
IC Engines and Emissions
MEMS and Nanotechnology
Naval Architecture and Marine Engineering
Operations Research
Product Design
Production Process
Petroleum and Mining Engineering
Quality Management
Refrigeration and Air Conditioning
Supply Chain Management
Sound and Vibration
Textile Engineering
Waste Utilization and Energy Production
Any other related topics
---